TEXAS' 5-STAR PERSONAL INJURY LAW FIRM
Try our free, simple, quick online calculator
4.9
The Reyes Browne Reilley
Difference
Our Purpose is to Maximize Your Physical, Emotional, and Financial Well-Being
We guarantee to get your life back on track and get you the maximum recovery possible.
 If we take your case, we will work for free unless we win. Its our no fee guarantee.
Our thousands of 5-Star ratings attest to the high standard of attention & care you will be given.
GET THE SETTLEMENT YOU DESERVE
Take the first step and let us handle the rest.
THE RESULTS SPEAK FOR THEMSELVES
Try our free, simple, quick online calculator
NOT ALL ATTORNEYS ARE CREATED EQUAL
THE 5-STAR INJURY LAWYERS
4.9
DEDICATED TO CAR & TRUCK ACCIDENTS
Car & Truck Accident Specialists
We dedicate 100%
of our practice to car & truck accident cases
Our firm are the law firm that
other lawyers refer
their car & truck accident cases to.
Our case results speak for themselves
NATIONALLY RECOGNIZED & AWARDED
Recognized for Excellence
RBR are regularly and consistently recognized through peer review and industry awards, including the national trial lawyers top 100. Fewer than 1% of U.S. lawyers are members of the Million Dollar Advocates Forum.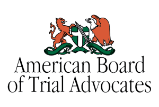 Scroll this way to see all our awards & accreditations
Why Choose Angel Reyes – Reyes Browne Reilley?
YOU DON'T NEED TO TAKE OUR WORD FOR IT
4.9
PASSIONATE AWARD WINNING ATTORNEYS
The Facts Insurance Companies Don't Want You to Know
Settlements for personal injury claims were 40% higher with attorney representation than without it. Let RBR Handle It.
85% of all money paid out by insurance companies for bodily injury claims goes to clients with attorney representation. RBR gets you more.
Cases represented by an attorney often settle for 2 to 3 times more than cases without. RBR protect your rights.
Insurance companies begin work immediately to reduce the chance of successful claims and to reduce claim values. Act Now.
Our case results speak for themselves
PASSIONATE AWARD WINNING ATTORNEYS
Reyes Browne Reilly Law Firm in Dallas Texas
The Reyes Browne Reilley Law Firm is a Dallas, Texas-based Martindale-Hubbell AV-Rated personal injury law firm. Our Dallas personal injury lawyers have a nearly combined 100 years experience representing plaintiffs in personal injury, business, and dangerous prescription drug & device litigation.
If you have been injured in a car accident, you need an experienced car accident lawyer specialist to protect your rights against insurance companies dedicated to minimizing your claim and compensation!
Any distraction while driving is dangerous. However, our dependence on cell phones means that they can often demand our attention …
Child safety was probably one of your initial concerns when you learned you were going to be a parent. When …
Lane splitting by motorcycles is a common occurrence. How often have you sat in traffic and watched a motorcycle effortlessly …